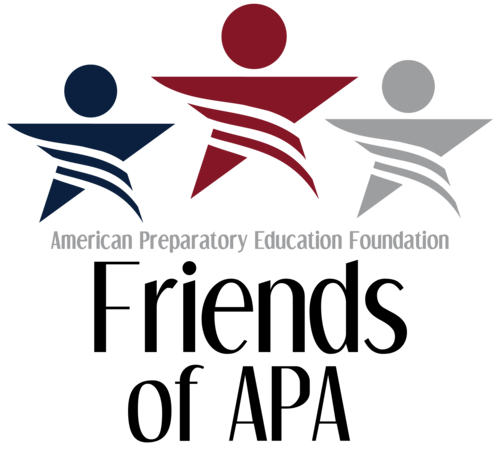 Thank you,

FOR VISITING OUR PAGE!
American Preparatory Education Foundation (APEF) is a registered 501(c)(3) organization that supports the growth and success of the American Preparatory education system.Donations to APEF are tax-deductible to the full extent of the law.
Our generous donors are known to us as Friends of APA. Please consider becoming a Friend of APA today.
learn more