3RD ANNUAL
NOTECARD ART CONTEST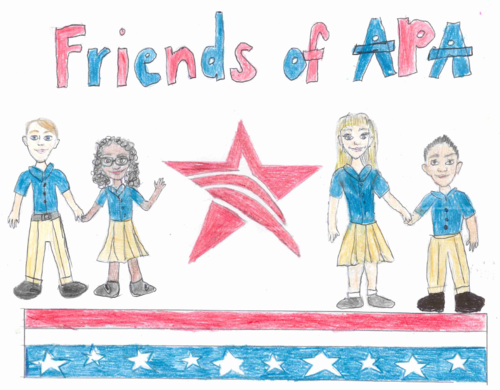 3rD ANNUAL NOTECARD ART CONTEST
We are excited to announce our 3rd Annual Notecard
Art
Contest! This year the winner will 𝗪𝗜𝗡 𝟮 𝗧𝗜𝗖𝗞𝗘𝗧𝗦 𝗧𝗢 𝗧𝗛𝗘 𝗠𝗔𝗥𝗖𝗛 𝟭𝟲 𝗝𝗔𝗭𝗭/𝗕𝗨𝗟𝗟𝗦 𝗚𝗔𝗠𝗘!
This is a great way for students to showcase their creativity. The artwork will be used on notecards and thank you cards for The Foundation and for thank you cards for teachers and staff during Staff Appreciation Week at each of our campuses.
𝗧𝗛𝗘 𝗗𝗘𝗔𝗗𝗟𝗜𝗡𝗘 𝗜𝗦 𝗙𝗥𝗜𝗗𝗔𝗬, 𝗠𝗔𝗥𝗖𝗛 𝟭𝟭 AT NOON.
Submissions should be submitted by clicking
HERE
or on the QR code below, emailed to artcontest@americanprepfoundation.org in a .png or .jpg file, or dropped off with a campus secretary. If dropping off with a campus secretary your submission must be dropped off by 8:15am on THURSDAY, March 10.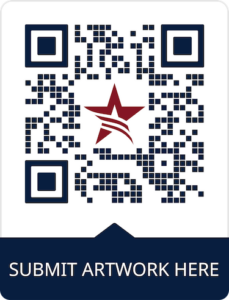 CONTEST RULES AND GUIDELINES
The contest is open to all APA students in Utah.
Artwork should not include copyrighted images.
Students are encouraged, but not required, to use 8.5" x 11" paper (either landscape or portrait orientation).
Artwork must be properly labeled. Write the name of the student, the student's grade, campus, and the teacher's name on the BACK of the artwork. Please make sure this information is legible.
Students may use as many colors as they wish in their artwork, and may use watercolors, colored paper, markers, crayons, pencils, or any combination. Students are encouraged to completely fill the page.
Entry into this contest constitutes (1) a waiver of all copyrights students have in their entries, and (2) permission to republish entries without compensation.
The artwork must be created entirely by the student, without the help of anyone else.
Artwork will not be returned.
2020 Notecard Art Contest
Winner
Congratulations to Claire Hanks, the winner of the APEF giveaway at the Draper 2 Meet & Greet! Claire guessed the EXACT number of items in my jar! Claire is in 1st grade in Ms. Wise's class. Great job, Claire!
And congratulations, also, to Cindy Badger and Caleigh Hadlock were the winners of the Parent Orientation Survey contest. Thank you to all of the parents that filled out the survey. And congratulations, again, Cindy and Caleigh!
2ND ANNUAL NOTECARD ART CONTEST
WINNERS
Wow! We have some AMAZING artists at APA! We received nearly 60 entries into the 2nd Annual Notecard Art Contest, and our panel of judges had a very difficult time choosing just one winner in each category. The panel was very impressed with the talents that were exhibited in the submissions of our students. And without further adieu, our winners…
Saachi Kabra, a 3rd grader at Draper 1, is the winner of the teacher/staff thank you category, and Meher Jain, a 2nd grader at Draper 1, is the winner of the general thank you category. They will each receive a $25 gift certificate to the APA Apparel Store. The winner of the community choice award is Samridhi, a 4th grader at Draper 2. Congratulations, Saachi, Meher, and Samridhi! Samridhi will also receive a gift certificate to the APA Apparel Store. You are AMAZING! And thank you to every student who submitted their artwork. We appreciate your time, talent, and the appreciation for our teachers, staff, and community that you have shown in your artwork. You all did a great job!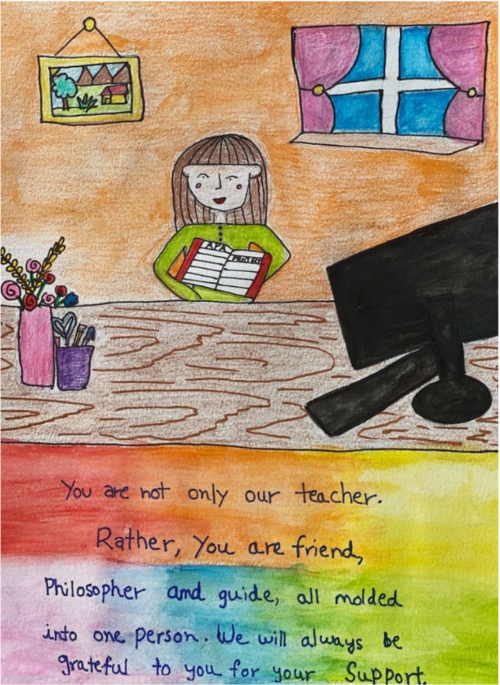 Community Choice Award Winner: Samridhi Jain, 4th grade at Draper 2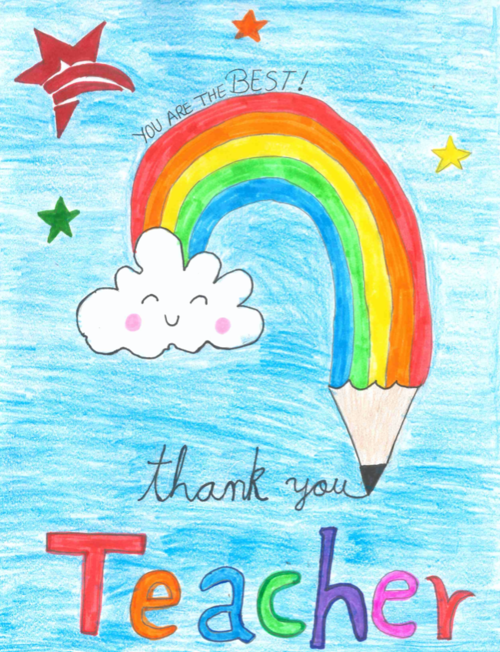 Thank a Teacher/Staff Member Winner: Saachi Kabra 3rd Grade, D1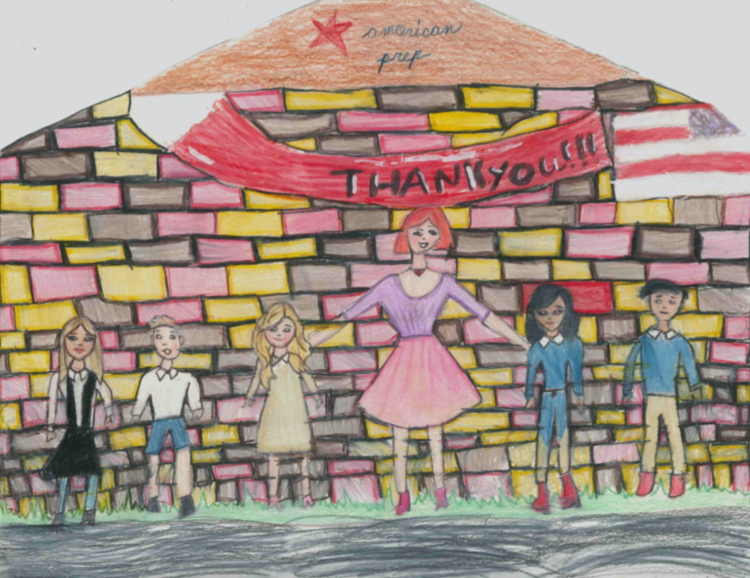 General Thank You: Meher Jain 2nd Grade at Draper 1