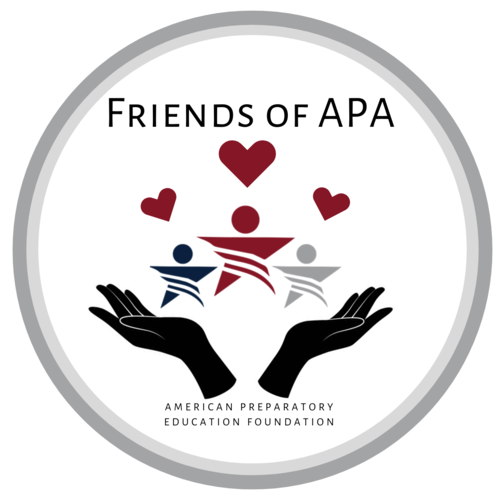 What is the
Hardship fund?
The Hardship Fund was developed to help APA community members when facing a severe hardship. Funds in this account are distributed to APA community members as directed by the Board of Directors when they are notified of a critical need in the community. Needs may include costs for excessive medical care, funeral costs, or costs from other extreme situations.
The hope is that you will never need to request financial assistance, but the reality is that at some point you may. If you are in a position to help those in need please consider giving to the APEF Hardship Fund by clicking on "Lend a Hand" below.
If your family is experiencing a financial hardship, please apply for a grant to help you get through this hard time. Click on the "Hardship Fund Request" button below to access the application.
Hardship Fund Request
lend a hand
"I was fortunate to receive some help back in the spring with the hardship fund from APEF. I had some unexpected emergency surgery that my insurance would not cover and I had no choice but to have the surgery. Having some extra money to put towards those expenses eased my mind and made me able to heal quicker. I am so thankful for those of you were so kind to donate funds to help others in a crisis. I will forever be thankful for your kind gesture."
APA parent &
COVID-19 grant recipient
"The help that was offered to our family from American Prep Education Foundation last year during COVID was so helpful and very much appreciated. At that time we were worried about paying rent and didn't know how we were going to come up with the money for that month. APEF helped us by sending us a check 1 week later. My husband and I were so surprised and relieved. Thank you APA!!!"
APA parent &
COVID-19 grant recipient
"I am beyond grateful for the grant that I received. It definitely takes a village and I am so proud to be a part of the APA village!"
APA parent &
Grant Recipient
"OMG! I'm in tears now!! Thank you so much. I promise to pay it forward! You guys are amazing!"
APA parent &
Grant Recipient
"Thank you for providing this kind of assistance for those who are very impacted with this COVID-19 pandemic. It is much appreciated!"
APA parent &
COVID Grant Recipient
"COVID-19 Assistance helped my family to pay rent. My husband and I got laid off and were struggling to pay bills. Thank you so much everyone for helping us pay our bills. It is highly appreciated."
APA parent &
COVID Grant Recipient
"I am grateful to the foundation and the American Preparatory families for their help during this difficult time for my family. Because of COVID-19 my hours are less and we have very little money coming in. Your grant helped to pay for my rent. Thank you!"
APA parent &
COVID Grant Recipient
COVID-19 Assistance Fund for APA Families
The American Preparatory Education Foundation serves more than 5,000 students and nearly 700 teachers and staff members in Utah. We are facing an unprecedented crisis in our community as a result of the COVID-19 pandemic, and as you are well aware, we are operating a distance education program through the end of the school year. This has greatly impacted our students, staff members, and their families as they adjust to a new education model, but the impact of the pandemic goes beyond disruptions to the normal education of our students. Food insecurity, loss of employment or income, lack of access to medical care, and limited access to technology needed for online learning are just a few of the challenges that some of our families are facing.
These times also provide an opportunity for our community to serve one another in unprecedented ways. APEF aims to support and facilitate that effort. Due to increased contributions through Amazon Smile, The American Preparatory Education Foundation has some funds available to help families who are in need.We are looking to our community to see if any of you would like to add to our support fund and join us in our efforts to help those in our community in need.
We are so appreciative of those of you who have already generously donated to the COVID-19 Assistance Fund.We hope many more of you will join us now, with even a small donation, to help our struggling families.With the generosity of our donors we are able to do more good!
As I mentioned, donations from Amazon through the AmazonSmile program are currently directly helping our APA families. Combined with our COVID-19 assistance fund, we were able to help a single mother of three who works in the restaurant industry. Her hours were cut drastically when the pandemic hit and then she and her daughter both contracted COVID-19. She hasn't been able to work for weeks which has resulted in loss of pay. Thanks to your donations and participation in AmazonSmile, she was granted a check to help pay for her rent and other bills.
APEF has also made it possible for students and staff to receive computers and mobile hotspots to access the internet.
If you have the means, please consider donating to the COVID-19 Assistance Fund by clicking on the Donate Now button below. And if you are in need of assistance, please complete the application by clicking on Apply Now below. We are in this together and we will get through it together!
Donate Now
apply now
Amazon smile
COVID-19 ASSISTANCE RESOURCES
NEW March 15, 2021: The Utah Housing Assistance Program can help renters who are unable to pay their rent and utilities due to circumstances related to COVID-19. Find out more at https://rentrelief.utah.gov/.